Who Are WaterAid
WaterAid is an international organisation whose mission is to transform the lives of the poorest and most marginalised people by improving access to safe water, sanitation and hygiene.
Through partners, WaterAid reached 2 million people with safe water and 3 million people with sanitation last year.
Where WaterAid Work
WaterAid has teams in 38 countries across the world, working with partners to transform millions of lives every year by improving access to safe water, sanitation and hygiene.
What WaterAid do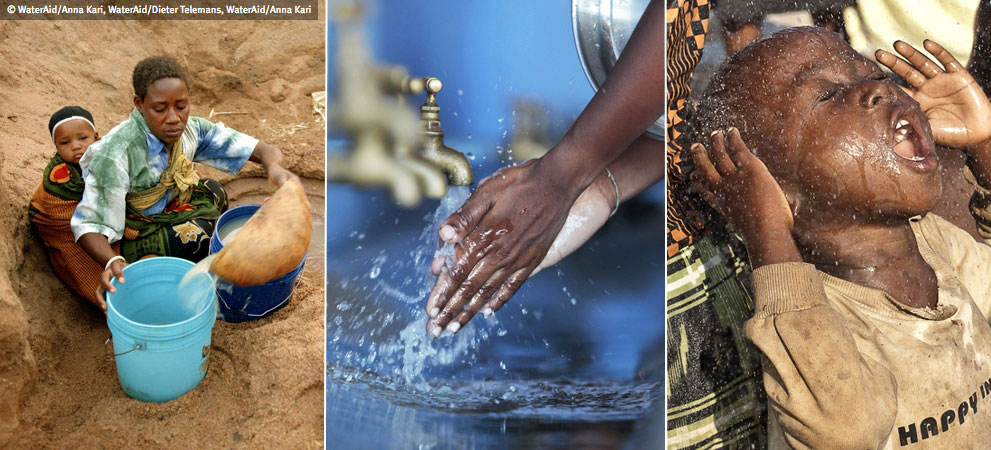 The crisis
Diarrhoea caused by dirty water and bad sanitation is the second biggest child killer worldwide. A lack of clean water and toilets keeps girls out of school, stops women from working, and traps people in poverty.
Approach
WaterAid tackle the crisis from all angles. Working with local partners to deliver clean water and toilets and promote good hygiene, and campaign to make change happen for everyone everywhere.
Policy and practice
How can water, sanitation and hygiene help end extreme poverty? How does climate change affect our work? How can we ensure the poorest and most vulnerable people are not left behind? These are just some of the questions you can find the answers to by clicking the link below.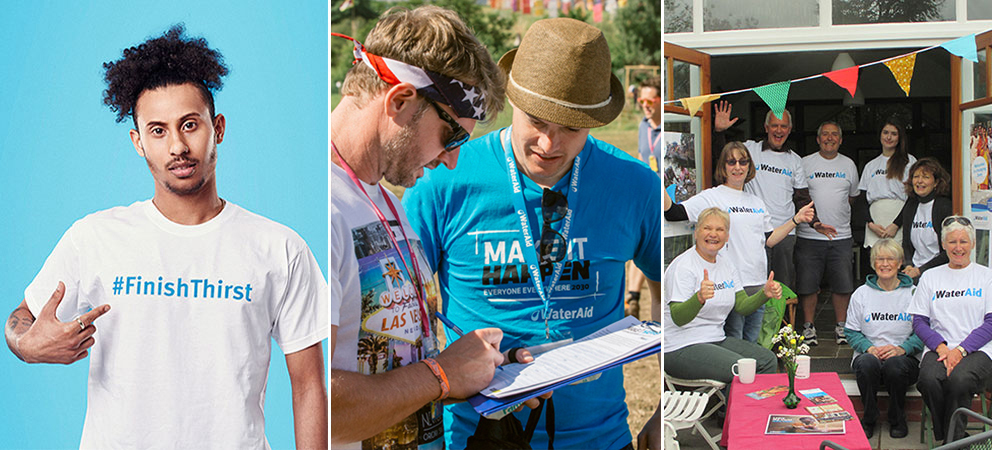 Events
Take on a charity challenge in support of WaterAid or organise your own event.
Campaigns
Campaigning really does work. Find out how you can use your voice to change lives.
Start fundraising
It's easy to fundraise for WaterAid and every penny you raise makes a difference.