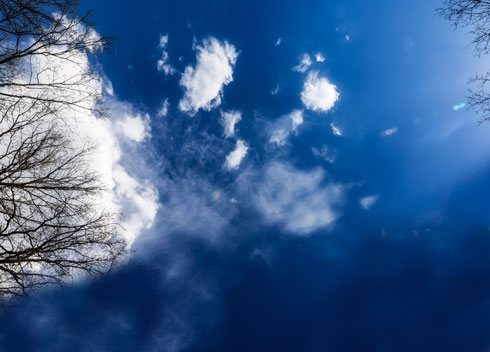 Vision
Our vision as a fellowship is for a fresh outpouring of the Holy Spirit upon His Church as experienced in the book of Acts.
When the Day of Pentecost had fully come, they were all with one accord in one place. And suddenly there came a sound from heaven, as of a rushing mighty wind, and it filled the whole house where they were sitting. Then there appeared to them divided tongues, as of fire, and one sat upon each of them. And they were all filled with the Holy Spirit and began to speak with other tongues, as the Spirit gave them utterance.

And when they had prayed, the place where they were assembled together was shaken; and they were all filled with the Holy Spirit, and they spoke the word of God with boldness.
Acts 2 : 1-4, 4:31
As a church, we believe God has laid this burden upon our hearts and we are actively seeking God for the 'Sound of Rain' as typified in the book of Kings:
Then Elijah said to Ahab, "Go up, eat and drink; for there is the sound of abundance of rain." So Ahab went up to eat and drink. And Elijah went up to the top of Carmel; then he bowed down on the ground, and put his face between his knees,  and said to his servant, "Go up now, look toward the sea."

So he went up and looked, and said, "There is nothing." And seven times he said, "Go again."

Then it came to pass the seventh time, that he said, "There is a cloud, as small as a man's hand, rising out of the sea!" So he said, "Go up, say to Ahab, 'Prepare your chariot, and go down before the rain stops you.'"

Now it happened in the meantime that the sky became black with clouds and wind, and there was a heavy rain.
1 Kings 18 41-45
We are persuaded that a God given revival is the only answer, not just for our community in Parkstone but for the whole country.
It is the power of the Holy Spirit through His church that will impact the hearts of men and women, convincing, convicting and saving for His Kingdom.
"But you shall receive power when the Holy Spirit has come upon you; and you shall be witnesses to Me in Jerusalem, and in all Judea and Samaria, and to the end of the earth."
Acts 1 : 8
We love our town and feel a real sense of responsibility, not just to pray for it but serve it in any way we can. We reach out into the community with 'Kidzone' and coffee mornings with an eagerness and responsibility to share Jesus. Through our links with Bournemouth YMCA and Teen Challenge we aim to help those who are in desperate need.