We have a strong nucleus of young people here at CPC, ranging from 13-18 years of age. They meet fortnightly on a Sunday evening for teaching and regularly meet for social events and summer camps.
We really value and invest in our youth, because we believe that what we impart to them now will last a lifetime.
The Bible is littered with young men and women stepping up and being used by God. David, Ruth, Esther, Samuel, Joseph and Timothy to name just a few, all excelled in their youth.
Paul's charge to Timothy is telling:
Don't let anyone think less of you because you are young. Be an example to all believers in what you say, in the way you live, in your love, your faith, and your purity.
1Ti 4:12
We believe in setting the bar high and are expecting great things of our young people, now and in the future.
Within the church context our youth have the opportunity to play in the worship band, operate the computers and sound system, teach in Sunday school and on occasions are asked to share a word.
They are very much part of the church family and we appreciate all they bring to the church fellowship.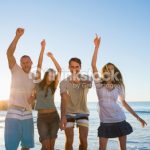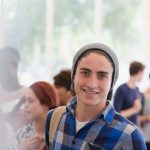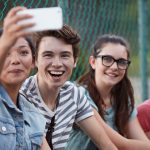 WHAT BEING PART OF OUR YOUTH GROUP MEANS TO ME
Being in the youth is really important as it gives you the chance to make life long Christian friends. It also gives you a group of people your age who are going through similar things that can help you through your struggles.
WE ARE LIKE A FAMILY
Being in the youth is like a family and we are all so close. It's just a really good atmosphere, I love it and I think anyone would too.
LASTING FRIENDSHIPS
Being in the youth is amazing, as we have built lasting friendships through our faith and sharing with each other on a regular basis.